Both the Oklahoma Joe and Weber Smokey Mountain have great potential when it comes to serious smoking. Apart from being good options, it boils down to ease of use, price tag, smoke profile, accompanied by a few key differences. In this article, I'll be reviewing both the smokers, along with their pros and cons.
In this way, you get to have a sense of direction to direct your investment for a seamless barbecue experience. But before we get into it, let us better understand what an Oklahoma Joe and Weber Smokey Mountain are.
What Is an Oklahoma Joe's Smoker
An Oklahoma Joe is an all-time classic, and it goes by different names such as a horizontal smoker, stick smoker, side firebox smoker, barrel smoker, and pipe smoker. They usually sport a simple design, where a smoking chamber is connected to the small firebox. It uses wood or charcoal for producing the heat and smoke that moves via the cooking chamber to give the food slow and low treatment.
However, it does require time and effort to obtain gold standards with this smoker. You'll at least need 8-12 hours for smoking a large cut of meat in an Oklahoma Joe. You should also be ready to keep an eye on the temperature level and keep stoking the fire when needed.
What Is a Weber Smokey Mountain
The Weber Smokey Mountain (WSM) has a kettle grill shape with a pipe on its middle section and a water pan. It's a vertical smoker that is highly efficient, user-friendly, and affordable. It runs on both wood chunks and charcoal for smoking your meat. You may not know this, but a WSM tends to cook faster compared to an offset smoker.
Its design enables you to do so, and it also doesn't require babysitting like other smokers in the market. However, it does come with a smaller capacity, and some BBQ fanatics throw in arguments of it offering a less complicated smoke profile.
Oklahoma Joe VS Weber Smokey Mountain Comparison
Oklahoma Joe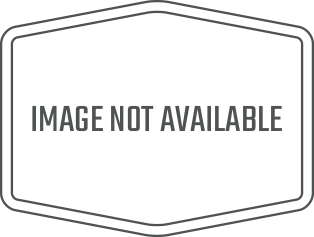 The Oklahoma Joe is all about quality, affordability, and size. This smoker comes equipped with two smoke stacking positions and a baffle plate that allows you to set it up as an everyday reverse flow smoker offset. It helps offer proper smoke distribution and even temperature at all times. The main chamber and firebox chamber spans over 619 and 281 square inches, respectively. Its total cooking area amounts to 900 square inches. Are you planning to cook a pork butt or an entire brisket at one go? Then, the space of this unit will do just that.
But you should know that this unit isn't too big to the point that you're wasting fuel. The painted steel of this smoker can easily tolerate high heat as well. With this smoker, you can easily create your charcoal fire and start adding wood for obtaining tasty smoked meats. Also, the firebox of this smoker is super easy to clean. You can also add some charcoal at the cooking chamber's base for direct charcoal grilling. Grilling in the firebox is also possible, especially for cooking burgers before dinner or reverse searing.
The quality dampers do an excellent job in controlling the levels of smoke and heat. The dampers are also easy to monitor and adjust through the in-built thermometer. And it comes equipped with cool-touch handles, a storage cart, and a removable rack. This smoker's assembled size spans around 53 H X 57 W X 33.5 D, and it weighs about 180 lbs. Also, the Oklahoma Joe comes with a limited 2-Year warranty if you ever come across any damages. Just a Tip – If you're cooking less food, then using fewer plates (i.e., removing plates from the left) helps burn less fuel.
Strengths
There is better smoke distribution compared to the traditional offset smoker.
It's also usable as a regular offset smoker.
You get to enjoy a bigger smoking capacity.
It also doubles as a charcoal griller inside the main chamber and firebox.
Sturdy wheels and a convenient removable rack.
Under proper care, the Oklahoma Joe will easily last forever.
The built-in thermometer keeps everything under control.
Weaknesses
It requires a certain level of maintenance for longevity.
The paint might get flaky after some time.
Weber Smokey Mountain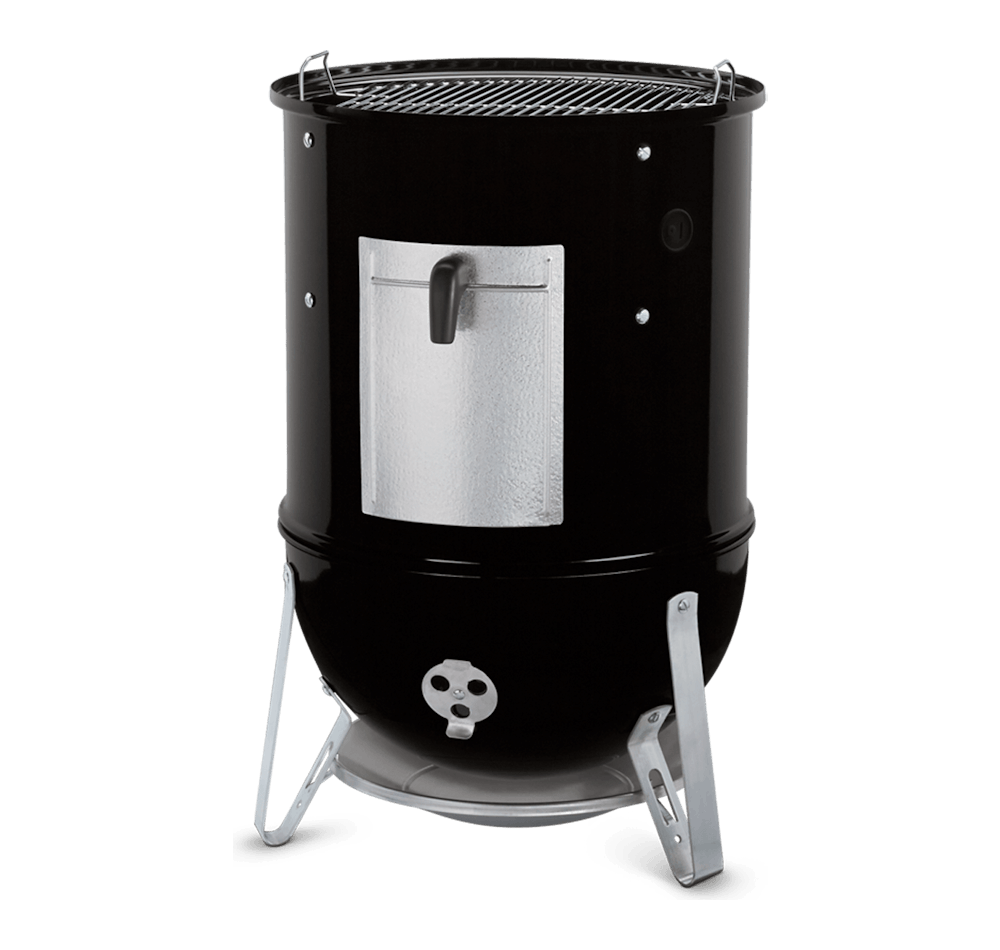 The Weber Smokey Mountain is a favorite among many people, especially the Weber devotees. Careful detailing in the smoker allows for consistent cooking at all times. Its porcelain-enameled exterior and water pan allows this smoker to function with ease. This smoker also comes equipped with dual vents and a fuel door, which is fully removable. Like any other Weber model, this charcoal smoker can easily hold heat and offer consistent smoking to obtain delicious meals. If you're planning to cook a brisket for the first time, this smoker may do the trick for you. Its main grilling area spans over 363 square inches, and the total is going up to 726 square inches.
This 22" model is quite large, with its grill space measuring up to 726 square inches. This feature will help you if you're used to hosting backyard parties with your friends and families. Its full dimension includes 24 D x 23 W x 48.50 H inches and weighs around a good 68 lbs. Also, with the feature of iGrill2 thermometers, you don't have to babysit your smoker anymore. You can have control over your smoker by downloading the personal Weber app on your phone. And to top everything off, the Weber Smokey Mountain comes with an insane 10-Year warranty. It gives you a sense of security and trust when you purchase it.
Strengths
Solid quality construction that can stand the test of time.
You'll receive a lot of cooking space due to its vertical design.
A removable fuel door makes adding wood and additional charcoal easy.
The dual dampers help offer full heat control.
Its iGrill2 feature helps give an accurate internal temperature of the meat without opening the smoker's lid.
The warranty length is incomparable.
Weaknesses
It doesn't feature a hook for hanging the lid.
Sometimes leakages may happen around the door.
Conclusion
Both the Oklahoma Joe and Weber Smokey Mountain make excellent choices. Yes, both of the units carry their fair share of highlights and lowlights. It does boil down to personal preference and also your requirement. The Oklahoma Joe does take the lead in offering that authentic smokey flavor than the Weber Smokey Mountain. But if you're someone on a budget and doesn't like the idea of babysitting the smoker all day long, then the WSM is the better choice. Also, it uses less fuel, which is always a plus point.